Richard Hylton was born in London, England. He studied BA (Hons) Fine Art at Exeter College of Art and Design between 1987-1990. Since the early 1990s, he has been actively involved in the visual arts sector, primarily as an exhibition organiser, working for a number of different public and independent organisations including Oldham Art Gallery, University of Bradford, Autograph (Association of Black Photographers), London Metropolitan University and the London School of Economics. He has devised, organised and facilitated the production of numerous national and international exhibitions involving a wide range of artists.
In 2018, he was awarded a PhD from Goldsmiths, University of London, for his thesis 'A Labour of Love: The Politics of Presenting Contemporary Art as Part of Commemorations to Mark the United Kingdom's Bicentenary of the Abolition of the Slave Trade Act 1807-2007'.
His current activities involve organizing exhibitions, art criticism, lecturing as well as researching various aspects of contemporary art practice and display within the international arena.
His writing on modern and contemporary art features regularly in art journals in the UK and US. Hylton's articles include Decolonising the Curriculum, Black Art UK/US, Black Artists, State Patronage and the Politics of Visibility and also contributions to Routledge Companion to African American Art History and a special edition of Nka: Journal of Contemporary African Art, Black-British Art Histories. Hylton's writing also features in Failure, Documents of Contemporary Art Series and Issues in Curating Contemporary Art and Performance.
Between 2019-2021 he was Kenneth P. Dietrich School of Arts and Sciences Diversity Postdoctoral Fellow at University of Pittsburgh. He is currently Lecturer in Contemporary Art at SOAS, London and a member of the Editorial Board of the journal Art History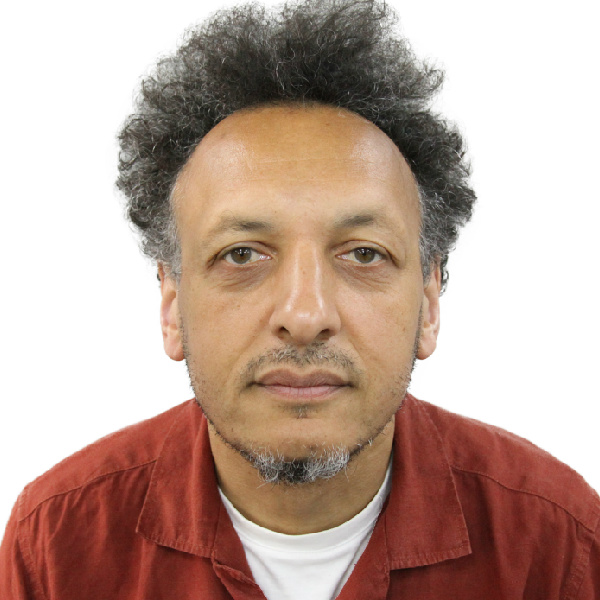 Over the past decade, Richard Hylton has also produced a substantial number of publications and commissioned new writing for exhibition catalogues, brochures and monographs such as The Best of Janette Parris and Doublethink: Donald Rodney. In 2002, after seven years of production, he co-produced with Virginia Nimarkoh, The Holy Bible: Old Testament, David Hammons' first artist's book. In 2014, he was one of five curator selectors for the international exhibition Where do I end and you begin staged by Edinburgh Art Festival. The exhibition involved over twenty artists and included existing and newly commissioned works, which explored historical and contemporary concepts of the 'Commonwealth', 'common-wealth' and the 'commons'. Recent exhibitions include Anthony Key - Trespassing: New & Recent Works and Eugene Palmer Didn't it Rain New Paintings.
As curator of Unit 2 Gallery, London Metropolitan University (2004-2009), Hylton was responsible for curating and facilitating a wide range of exhibitions including solo exhibitions by Mathew Houlding, Andrew Jackson, Anthony Key, Art & Language (curated by Chris Smith), Jim Medway, Victor Mount, Lady Lucy (curated by Eddie Chambers) Alicia Paz, Hana Sakuma, Ritu Sood, Rushton and Tyman, Salomé Voegelin and Barbara Walker. He was also involved in organising a number of public lecture events including What is Cultural Diversity? jointly organised by Eddie Chambers and involving Sarat Maharaj, Tamara Sivanandan and SAYITASITIS a two part series of artists' talks on art and politics involving: John Jordan, Peter Fend, Virginia Nimarkoh, Emma Rushton and Derek Tyman, Robin Stott and Anthony Iles. His book The Nature of the Beast: Cultural Diversity and the Visual Arts Sector, A Study of Policies, Initiatives and Attitudes 1976-2006, offered an important and informed historical perspective on the British art establishment's evolving engagement with Black British artists.
Between 1996-1999, as Fellow in Visual Arts, Hylton ran Gallery II, University of Bradford where he was responsible for staging numerous exhibitions and projects including: A Bradford Atlas: Lost Empires/Salt Air, Salt March/Industrial Steps -Tim Brennan, 1997, Heads of State -Faisal Abdu'allah, curated by Bisi Silva, 1997; Night Vision- Adam Chodzko 1998; In a City- Julia Spicer; Concealed Vision, Veiled Sisters Sabera Bham; This is History -Tam Joseph curated by Eddie Chambers, 1998; Mutant curated by Kate Smith. His other curated group exhibitions include Landscape Trauma in the Age of Scopophilia 2001, Discreet Charm 1996, Imagined Communities, 1996, Tampered Surface: Six Artists from Pakistan (with Alnoor Mitha) 1995, and Shifting Borders: What Does Europe Mean to You? 1992.